Enjoy making your own homemade Moisturizing Oil
The effects of a moisturizing oil can be complemented and intensified with the use of a facial brush.
Moisturizing oil for your skin, which is your body's largest organ, can soothe and re-hydrate and protect against drying agents. The many stresses your skin is subjected to as part of everyday life: pollution, dry winter air, temperatures that range from freezing cold to intensely hot and the increasing ultraviolet rays of the sun, rob it of moisture and leave it irritated and dull looking and in need of a moisturizer. Many of the commercial moisturizers may not be appropriate for very sensitive skin. Natural, homemade moisturizing oils, which contain no chemical additives or preservatives are the best moisturizer you can use.
For the best Hydrating Body Lotion that works naturally to firm, nourish and protect your skin, make your own.

Tip: Treat your face to a quick skin freshener after your regular cleansing routine. Mist it with mineral water; then apply moisturizing oil as usual. Apply a warm, damp towel for about 10 min. Your skin will feel velvety soft and smooth.
If you enjoy this site please share it with others.
Moisturizing Oil Recipes
Moisturizing facial oils
For normal skin
2 tsp. aloe-vera oil
2 tsp. jojoba oil
2 tsp. sweet almond oil
5 drops lavender essential oil
5 drops neroli essential oil
For dry, sensitive skin
1 tsp. aloe vera-oil
1 tsp. jojoba oil
2 tsp. sweet-almond oil
2 tsp. wheat-germ oil
5 drops palmarosa essential oil
3 drops carrot-seed essential oil
2 drops lavender essential oil
For mature skin
2 tsp. jojoba oil
2 tsp. sweet-almond oil
2 tsp. wheat-germ oil
4 drops neroli essential oil
3 drops carrot-seed essential oil
3 drops rose essential oil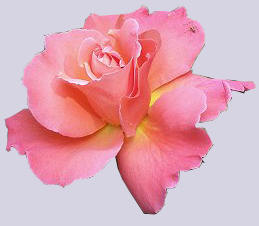 For oily, acne-prone skin
2 tsp. aloe-vera oil
2 tsp. hazelnut oil
2 tsp. jojoba oil
4 drops yarrow essential oil
3 drops cistus essential oil
3 drops lavender essential oil
Mix the oils in a small, clean bottle with a glass-dropper top, which prevents the spread of bacteria. Shake thoroughly. Use within 6 mo. for maximum potency. Be sure to shake the mixture again before each use, as the oils may separate while sitting. Do not keep natural moisturizing oils for longer than 2 months at room temperature. If stored in the refrigerator, the oil will keep for 4-6 months.
Take care
Epileptics and pregnant women should not use undiluted carrot-seed, cistus or yarrow essential oils, as they may cause a sensitive reaction. Avoid using them entirely if you cannot obtain highly diluted versions of these oils.

Application:
After thoroughly cleansing your face, Massage about 7 drops of moisturizing oil into your face, neck and throat, using gentle, stroking motions. Continue massaging for about 2 minutes or until the oil is absorbed in your skin.
Ingredient Benefits:
Essential oils to protect skin: Neroli essential oil helps to firm all skin types in need of vitality and elasticity. Both palmarosa and carrot-seed essential oils nourish, sooth and smooth dry, mature skin while providing protection from wrinkles and chapping. Cistus essential oil can help to normalize oily skin and reduce puffiness, as it promotes lymph drainage. Itchy skin can benefit from lavender essential oil, which also protects the skin from dermatitis and eczema. Yarrow essential oil's astringent anti-inflammatory and antiseptic properties can help dry and heal painful pimples.

Aloe-vera oil for healing: The aloe plant is renown for its healing and moisturizing properties. Oil extracted from aloe leaves and added to a base, such as hazelnut oil, is excellent for all skin types. This double dose of oils replenishes and provides skin with healing ingredients.
Wheat-germ oil to revitalize the skin: Wheat-germ oil contains high amounts of vitamin E and is beneficial for many skin types, but it is especially good for softening and conditioning dry, dull skin. This oil can also act as a preservative when added to other oil formulations.
Facial Brushes: The effects of a moisturizing oil can be complemented and intensified with the use of a facial brush. The ultra-soft bristles function as a gentle exfoliant, removing dead skin cells and helping the active ingredients in moisturizing oil to penetrate into your skin. Use twice a week with small, gentle circular motions to exfoliate the skin on your face, neck, throat and chest. If you don't have a facial brush, try a home facial massage instead: After cleansing, use your fingers to gently massage and smooth moisturizing oil into your face, neck and throat.
Monthly Specials at Earth Angel Oils
Thank you for your interest in "Make your own Natural Beauty Recipes". I have partnered with Earth Angel Oils to bring you some of the finest Essential Oils for your recipes. For the highest quality, all Earth Angel Oils and Blends are lovingly handcrafted in small batches from 100% pure essential oils. They do not contain any artificial ingredients or carrier oils, and were developed to be gentle and safe for direct application to the skin or diluted in carrier oils such as olive oil, jojoba oil, and unscented massage oil.

Each month Earth Angel Oils offers many of their popular individual oils and blends at substantial savings of up to 60% off current prices! You can look forward to this page being updated with fresh content near the first of every month, so please be sure to stop by again around that time.
Join Our Free Newsletter

and
Get This FREE
brand new E-Book

"A-Z Reference Guide"

which includes links to all the recipes on this site plus
Ingredients Benefits
and HOW TO TIPS.
We value your Privacy