Enjoy making your own homemade Hair Conditioner
Protein repairs hair damage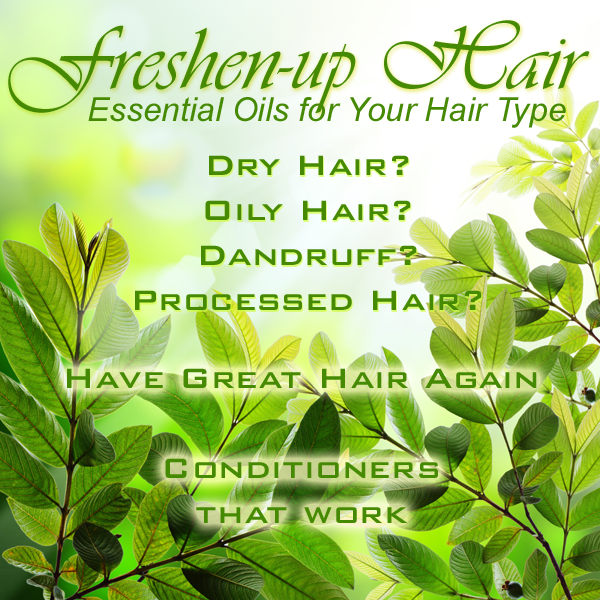 If you want your hair to be healthy, shiny and strong, conditioning it on a regular basis is essential. Conditioners consist of three major components: emollients, which soften and smooth your hair; moisturizers to increase the water content of your hair; and proteins that strengthen each hair shaft. Making your own homemade conditioner allows you to add essential oils which customize conditioners for a range of hair types and needs. Its the best way to insure that you have a natural hair conditioner.
Tip: In order to protect your hair from the corrosive effects of sunlight, chlorinated water, hair dryers, color treatments and permanents, apply a conditioning treatment regularly.
If you enjoy this site please share it with others.
Natural Hair Conditioner Recipe:
For normal hair
2-3 tbsp. warm water
2 tbsp. protein powder
1 tbsp. jojoba oil
1 egg yolk
5 drops clary-sage essential oil
5 drops spearmint essential oil
For dry hair
2-3 tbsp. warm water
2 tbsp. protein powder
1 tbsp. jojoba oil
1 egg yolk
7 drops myrrh essential oil
3 drops geranium essential oil
For oily hair
2-3 tbsp. warm water
2 tbsp. protein powder
1 tbsp. aloe-vera gel
1 egg yolk
7 drops cedarwood essential oil
3 drops tea-tree essential oil
Protein Repairs Hair Damage
Egg yolks and other forms of protein, such as supplemental protein powders derived from eggs, whey milk, soy or rice, can help repair hair damage. Protein-based conditions smooth and bond the scales to the hair shaft. This produces resilient, shiny hair that's able to resist tangles.
For dandruff
2-3 tbsp. warm water
2 tbsp. protein powder
1 tbsp. jojoba oil
1 egg yolk
5 drops tea-tree essential oil
3 drops cypress essential oil
3 drops rosemary essential oil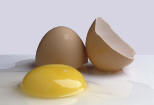 For chemically treated hair
2-3 tbsp. warm water
2 tbsp. protein powder
1 tbsp. jojoba oil
1 egg yolk
3 drops rose essential oil
1 drop patchouli essential oil
In a small bows, mix all the ingredients for the appropriate conditioner until an easily spreadable paste forms.
Wash your hair. Apply conditioner to the ends of your hair with your fingers.
Massage the hair conditioner into the rest of your hair and your scalp.
Cover your hair with a shower cap and preheated towel. Leave on 1 - 2 hr.
Rinse and style as usual.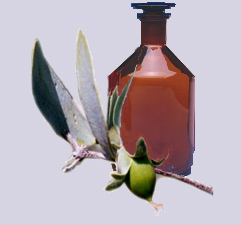 Application:
For deep hair conditioning, apply conditioner to wet, washed hair. Cover with a shower cap or plastic wrap. Wrap your hair in a towel, one that has been warmed in a dryer. Leave on for one to two hours, and then rinse. Repeat once or twice a week, using a fresh batch of conditioner each time.
Ingredient Benefits:

Essential oils for your hair type: Adding essential oils to conditioners can help address your particular hair-care needs. For instance, myrrh and geranium oils can help repair dry, damaged hair, while clary-sage oil can give hair a delicate sheen. Dandruff may benefit from cypress oil, which gently cleanses the scalp without drying it out, and from tea-tree oil, which helps fight bacterial infections that can occur with severe cases of dandruff. Invigorating rosemary oil stimulates circulation and promotes vigorous hair growth, which can counteract hair loss and dandruff.
Scalp massage: Daily scalp massages enhance the effects of deep conditioning. Grasp the scalp underneath the hair, using the pads of your fingers, and gently move it back and forth. You can also massage your scalp with a special brush, using light pressure and circular motions. Massaging your scalp should be done for a few minutes every day before you wash or style your hair.
Join Our Free Newsletter

and
Get This FREE
brand new E-Book

"A-Z Reference Guide"

which includes links to all the recipes on this site plus
Ingredients Benefits
and HOW TO TIPS.
We value your Privacy