Enjoy making your own homemade Eye Wrinkle Cream
Relief for the eyes - An eye pack that is made from a cooling compress of green tea is known to be beneficial to tired, strained eyes.
We all want to stay young looking and wrinkle free well into our later years, however there is a magic formula. The skin around our eyes usually shows the first signs of aging since it is very thin and contains few sebaceous and sweat glands. Eye creams and oils can retard the wrinkling but beware, as many commercial creams often contain ingredients that make wrinkles appear to disappear. Often, after the cream is removed the wrinkles may be more pronounced than before. Making your own cream at home with pure plant oils containing no harmful chemical additives can help to regenerate cells and support the skin's normal functions.
For the best antiwrinkle cream that works naturally to firm, nourish and protect your skin, make your own.

Tip: Contact lens wearers should insert the lenses before adding eye cream or wait 10-15 minutes after applying the cream to allow it to soak into the skin. Don't use too much, as excess cream can cloud the lenses.
If you enjoy this site please share it with others.
Eye-Wrinkle Cream Recipe:
3 tsp. jojoba oil
3 tsp. apricot-kernel oil
1 tsp. beeswax
5 tsp. rose water
1/4 tsp. borax
5 drops carrot-seed essential oil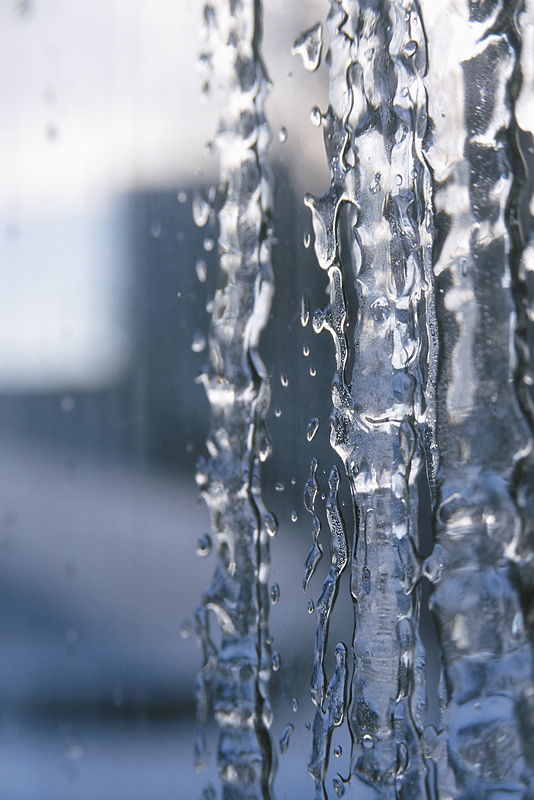 Take Care!
When applying eye-wrinkle cream, always use clean fingers or a spatula to remove it from the jar. Contaminated cream can make the eye area susceptible to bacteria and infections.
Put the jojoba oil, apricot-kernel oil and beeswax into a small saucepan and heat the mixture over very low heat (do not simmer).
Remove from heat and stir to blend.
In another small saucepan, warm the rose water over very low heat and add the borax; stir until the borax is dissolved, and remove from heat.
Place the saucepan with the oils and wax into an ice bath. With a small whisk, rapidly stir wax and oils while drizzling in the rose water and borax mixture. The cream should set quickly.
When the eye-wrinkle cream is cool, mix in the carrot-seed essential oil.
Put the finished eye cream into a clean 2-oz. cream or cosmetic jar.
This cream will keep for about 1 month at a cool room temperature, or for about 2 months if refrigerated.
Eye Relaxation
If you are working for several hours doing close work or in a limited area, such as at a computer screen, glance out the window or at a far distance regularly. Other eye muscles will then be used and the development of wrinkles around the eyes will be minimized.
To relax your eyes and help alleviate factors that promote wrinkles, place a cold compress, such as a damp tea bag or cloth, over your eyes.

Application:
Using a spatula or clean fingers, dab eye wrinkle cream on the tips of the ring finger of each hand. Place these fingers on the inner corner of your upper eyelids and gently smooth the cream outwards. Then apply the cream under your eyes in this manner for about 10 minutes; wipe off the excess cream with a soft cloth. Apply each morning and evening before moisturizing.
Ingredient Benefits:
Jojoba oil for delicate skin: This superior grade non-greasy oil is prized for its ability to easily penetrate and to protect the three layers of your skin. Jojoba oil is a natural antioxidant; it also acts as a sunscreen with a sun protection factor (SPF) of 16. The oil's vitamin E and minerals make your skin feel especially soft and moist.
Apricot-kernel oil for nourishment: The light oil of apricot kernels can penetrate easily into the sensitive, delicate skin around the eyes, as well. The oil from the first pressing of the apricot kernel is the most valuable, since it contains vitamins and minerals that are especially beneficial to aging skin; it is also good for sensitive, inflamed skin. Apricot-kernel oil nourishes the skin and protects it from the cold and dryness, helping it stay supple and wrinkle-free.
Beeswax for skin protection: Pure beeswax is obtained by cleaning and melting an empty honeycomb. It retains its original dark-yellow color. Beeswax acts as an emulsifier, providing a creamy consistency to homemade eye cream. At the same time, this natural product protects the delicate skin around the eyes by sealing in beneficial moisture and preventing it from evaporating.
Join Our Free Newsletter

and
Get This FREE
brand new E-Book

"A-Z Reference Guide"

which includes links to all the recipes on this site plus
Ingredients Benefits
and HOW TO TIPS.
We value your Privacy