Enjoy making your own homemade facial mask: Dead Sea Mud Facial
Dead sea mud can enrich your skin with a spa-at-home homemade facial mask facial.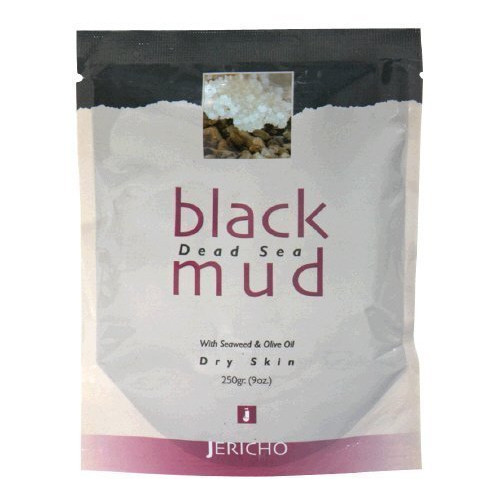 The Dead Sea, the lowest place on earth is situated between Israel and Jordan. 1,300 feet below sea level. The special conditions found there; its location in the middle of the desert, protecting it from pollution from industry and cities and being fed by the Jordan River along with various local mineral springs has resulted in the accumulation of many natural sediments over the years. The mud has very high concentrations of magnesium, calcium chloride, potassium and salts which provide the skin with both healthy and beautifying effects. Today you can purchase Dead Sea Black Mud - 100% Natural - Great for the Face and Body - 21.6 Oz Bag for use at home.

Lore: Mark Anthony once conquered the Dead Sea for Cleopatra, who knew of its value for use in cosmetics, perfumes and medicinal substances.
If you enjoy this site please share it with others.
Dead Sea Mud Facial Recipe:
As skin cells are constantly being replaced, dead cells accumulate and slow down epidermal function. The regular use of a mud mask removes dead cells, stimulates circulation of blood in your face and brings oxygen and other essential nutrients to the skin. Using a mud mask once a week to hydrate and tone your skin is one way to encourage healthy skin. Of course you could take a trip to a spa on the Dead Sea - but you can easily create your own homemade mud facial mask, compresses or shampoos at home. Dead Sea Black Mud - 100% Natural - Great for the Face and Body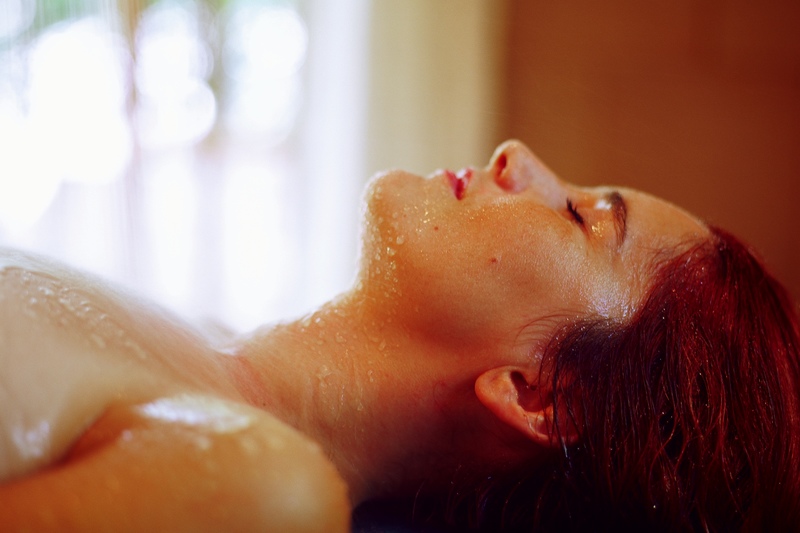 Add 1/2 tsp. of myrrh, chamomile or frankincense and add a few drops of essential oil of lavender.
If the mixture is too thin, try adding a little more mud; a mixture that's too thick may require a bit more water.
Thoroughly cleanse your face, rinse well with warm water,
Apply honey under the eyes. Dip some cotton balls into your favorite (cooled) herbal tea to place on your eyelids while you are relaxing during your treatment.
Apply the mask thinly to your face with very gentle strokes, moving the fingers away from the center of your face, except under the eyes; to cover that area stroke from the outer cheekbones inward towards the nose. Once the mask is thoroughly spread over your face, massage your face gently.
Lie down in a comfortable place or relax in a warm bath for 10-15 minutes. Place the herbal-tea cotton balls on your eyes, or use a cooled silk eye mask.
To remove the mud mask, hold a warm wet washcloth over the mask to help it soften. You can then easily wash it off thoroughly with warm water.

Application:
Place several teaspoons of mud grains in a dish, gradually add water and stir until a soft paste is formed. Spread thinly on clean skin. Let it dry; then rinse your skin.
Ingredient Benefits:
Consider your skin type: Because of its mineral and salt content, Dead Sea mud affects each skin type differently. If you have oily skin, you can use it up to three times a week; for normal skin, up to twice a week; for dry skin, no more than once a week. Dead Sea mud is easy to apply, covers the skin nicely and can be easily rinsed off. Your skin will become accustomed to the mud's stimulating ingredients - most notably, iodine, magnesium and bromide. You can also apply heated mud to relieve morning stiffness or joint inflammation.
For a mud mask: Applied to the entire body or just the face, Dead Sea mud opens clogged pores and is deep-cleaning and invigorating. It stimulates and tightens your skin, leaving it refreshed.
For an exfoliant: Apply a mask to scaly, dry parts of the body (such as knees and elbows). The dead skin will rinse off with the mask, leaving your skin moisturized and smooth.
For healthy hair: Dead Sea mud applied to your hair strengthens the roots and cleans the scalp of dandruff and oils. Your hair will be thoroughly cleaned and conditioned, soft and shiny, tangle free and full of body. Apply as you would a mask; let sit for 30 minutes; then rinse thoroughly.
Join Our Free Newsletter

and
Get This FREE
brand new E-Book

"A-Z Reference Guide"

which includes links to all the recipes on this site plus
Ingredients Benefits
and HOW TO TIPS.
We value your Privacy