Enjoy making your own homemade Herbal Baths
To ensure that you're soaking in a chemical-free bath, buy herbs that are certified as organically grown from Starwest Botanicals or health-food store.
Starwest is one of the largest suppliers of organic herbs in the United States, with over 150,000 sq. ft. of modern warehouse and production space and over one million pounds of herbs and spices in stock. We are proud of our accomplishments, but the thing of which we are most proud is that we have many customers and suppliers that are still doing business with us over 40 years later.
Shop For Your Supplies Here
An alternative to commercially-sold herbal bath items such as, bath foams, salts and oils, which usually contain only artificial fragrances and preservatives, mineral oils and harsh detergents that can promote allergies, irritate your skin and even encourage vaginal infections, is to make your own with herbs and oils purchased from Starwest Botanicals.

Tip: In the bath, exfoliate your skin with a course sea sponge or loofah to improve circulation and absorption of an herb's healing properties.
If you enjoy this site please share it with others.
Herbal Bath Recipe
Herbal Bath Blends
For dry or chapped skin
1 cup dried rose petals
1/2 cup dried lavender flowers
For acne or eczema
1 cup dried chamomile flowers
1/2 cup dried lavender flowers
For poor circulation
1 cup dried rosemary leaves
1/2 cup dried chamomile flowers
For muscle aches and stiff joints
1/2 cup dried lemon-balm leaves
1/2 cup dried rosemary leaves
1/4 cup dried chamomile flowers
For colds and congestion
1/2 cup dried thyme leaves
1 cup dried sage leaves
1/4 cup dried rosemary leaves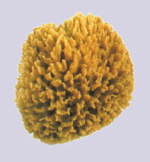 Add the infusion and the cheesecloth bag to the bathwater. Gently squeeze the sachet from time to time.
Place the blend in the center of a 12-in. by 24-in. cheesecloth, folded in half to make a 12-in. square piece. Tie the cloth's ends together, using a rubber band to secure. Place the sachet in a 2-qt. pot (not aluminum or copper), add 1 1/2 qt. of boiling water. Cover; steep for 1/2 hr.

Tea bag bath
If you don't have dried herbs on hand, you can use tea bags containing appropriate herbs, such as chamomile or peppermint. Pour 1 qt. of boiling water over 6 tea bags; then steep, covered for 30 min. Add the tea and the tea bags to the bathwater.
Proper storage
Store dried herbs in dark glass jars with airtight lids away from moisture, sunlight and heat in order to keep the fragrance and the essential oils from dissipating. Label the bottles with the name and date. Use the herbs within the year.

Application:
Keep your bathwater between 98.6F and 110F If the water is too hot, your skin will perspire, and your body will be less likely to fully absorb the healing properties of the herbs. Add the bath blend once you've filled the tub with water; otherwise, the therapeutic steam will evaporate prematurely. To avoid dehydrating your skin, limit your bath to 20 minutes.
Ingredient Benefits:
Rose petals for a rosy glow: The petals of the rose (Rosa spp.) are not only soothing, but also contain a small amount of vitamin C; ascorbic acid is known to smooth and tone the skin. Adding rose petals to your bath will lightly moisturize dry, sensitive skin and encourage a healthy, rosy glow.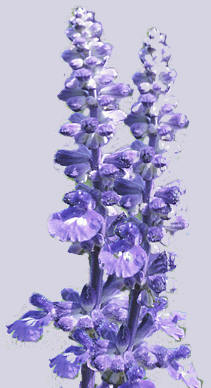 Lavender for deep cleansing: Lavender (Lavandula angustifolia or Lavandula vera) is derived from the Latin word lavare, which means "to cleanse". A fragrant additive in lotions, lavender is not only a relaxant but an antiseptic, as well. It can help to heal acne and other skin irritations, such as minor cuts, scrapes and burns.
Chamomile for skin inflammation: Both Roman (Anthemis nobilis) and German (Matricaria recutica) chamomile are rich in antibacterial and analgesic volatile oils. Use either form of chamomile to relieve such skin inflammations as eczema and psoriasis.
Rosemary for sore muscles: The dried leaves of rosemary (Rosmarinus officinalis) have an invigorating and warming effect on the body. Added to bathwater, they make an excellent remedy for aching joints, sore muscles and poor circulation.
Lemon balm for relaxation: A lemon-balm (Melissa officinalis) bath is a perfect way to end your day. Its tart, lemony scent helps revive spirits, lifting depression.
Quality Counts: To ensure that you're soaking in a chemical-free bath, buy herbs that are certified as organically grown from a mail-order supplier or health-food store. You can also grow your own organic garden filled with favorite herbs. Once your herbs are ready to be harvested hang them in a sunny location or slowly heat them at about 125ºF in the oven until dry.
Join Our Free Newsletter

and
Get This FREE
brand new E-Book

"A-Z Reference Guide"

which includes links to all the recipes on this site plus
Ingredients Benefits
and HOW TO TIPS.
We value your Privacy