Enjoy making your own homemade Lip Care Product
Before applying any lip balm, gently brush your lips with a soft toothbrush in circular motions.
Your lips are covered with an extremely thin skin which has no ability to create its own moisturizing oil. This makes them vulnerable to exposure to the elements both indoor and out of doors. Dry lips become chapped making them more susceptible to germs such as the herpes virus type 1. Lip balms help prevent and soothe chapped lips as well as reduce the risk of infection.

Tip: Lip balm is also useful for treating chapped noses and cheeks. Apply the balm to the infected areas and gently message it in.
If you enjoy this site please share it with others.
Lip Balm Recipe
Basic Lip Balm
3 tbsp. grape-seed oil
3 tbsp. sweet-almond oil
1 tbsp. natural beeswax
In a small double boiler, heat all the ingredients until the beeswax melts.
Stir the lip balm until it is mixed well.
While it is still in liquid form, fill small jars, lipstick-style tubes or squeeze tubes. Because this lip balm contains no water, it will keep for about a year.
Note: You can buy lipstick style tubes at specialty stores for natural cosmetics. Squeeze tubes can be found at camping supply or outdoor-sporting-goods stores.
Lip Balm for Cold Sores
3 tbsp. basic lip balm (above)
15 drops tea-tree essential oil
Carefully heat 3 tbsp. of traditional lip balm in a small double boiler and stir in 15 drops of tea-tree essential oil.
At the first sign of a cold sore, such as tingling and itching, dab your lips 4-6 times daily with the tea tree balm. Use a fresh cotton swab each time so that germs don't contaminate the lip balm.
Note: Tea-tree oil is a strong antiseptic that can help inhibit the growth of fungi, bacteria and viruses, including the herpes virus type 1, which produces cold sores.
Aromatic Lip Balm
3 tbsp. basic lip balm (above)
5 drops honey or vanilla essential oil
(or 2 drops each of cinnamon and orange essential oils)
In a double boiler, warm the lip balm to about body temperature.
Add the desired essential oils to the lip balm and mix them in thoroughly.
Note: Any of the essential oils suggested for this recipe will add both a pleasing aroma and a delicious flavor to your lip balm. These essential oils will also work to moisten your skin.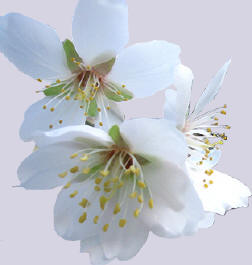 Application:
If your lips are healthy, you can apply the balm with your finger. If you have an illness, cold sores or a minor injury, use a clean cotton swab. You can store lip balm in a squeeze tube, small jar or lipstick-style tube. Squeeze tubes are more sanitary than jars or lipstick-style tubes, because germs are less likely to enter a tube during use. If there is more than one user, remove lip balm from a jar with a cotton swab or a small spatula.
Ingredient Benefits:
Sweet-almond oil for soft lips: Sweet-almond oil is cold pressed from sweet-almond kernels. This high-quality oil is mainly used used in cosmetics and message oils, because it leaves the skin soft and smooth and is usually absorbed well by skin types.
Beeswax for skin protection: Natural beeswax is obtained from honeycombs and has a brownish yellow tint. Use refined beeswax rather than white beeswax, which has been bleached with chemicals. Beeswax helps to condition delicate skin and leaves lips with a creamy feel. It also contains propolis, a waxy material that fights infection and inflammation.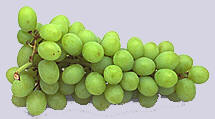 Grape-seed oil for nourishment: Grape-seed oil has a light, thin consistency that allows it to penetrate the skin especially well. It also has an appealing yellow-green color and is practically odorless. Typically available in its refined form, grape seed oil nourishes and conditions the skin and protects it from cold weather, which can cause drying and cracking.
Essential oils for infection: Such essential oils as tea tree oil have an antiseptic property that helps prevent infection. Other essential oils can add flavor and fragrance.
Join Our Free Newsletter

and
Get This FREE
brand new E-Book

"A-Z Reference Guide"

which includes links to all the recipes on this site plus
Ingredients Benefits
and HOW TO TIPS.
We value your Privacy