Enjoy making your own homemade Hair Treatments
Olive and jojoba oils are good natural treatments for frizzy, flyaway hair.
Although normal hair is more resilient and sensitive to the everyday stresses of repeated use of commercial shampoos and styling products, it requires special care as well. Natural deep conditioning treatments, when used every two weeks can restore shine, softness and manageability to normal and fine hair, smoothing the roughened cuticles of the hair, sealing in moisture and providing strength.

Care Tip: If you use hair clips and accessories, make sure the inner surface of the clip is smooth. Rough edges can snag your hair, pull it out or cause split ends.
Extra Tip: If you have oily hair have your stylist cut your hair in lots of layers. This allows the hair to retain bounce and the scalp to receive plenty of fresh air; it also prevents tangling. As your hair's condition improves, you'll feel more comfortable wearing longer styles with fewer layers. Also, keep oily hair off your forehead to prevent breakouts.
If you enjoy this site please share it with others.
Hair Treatments Recipes:
For normal hair
4 tbsp. olive oil
4 tbsp. wheat germ oil
2 tsp. cocoa butter
1 tbsp. dried lavender flowers
1 tbsp. dried nettle leaves
1 tbsp. raw apple-cider vinegar
1 egg yolk (at room temperature)
5 drops lemon essential oil
The components found in nettle leaves and lavender flowers help strengthen and condition damaged hair. The essential oil squeezed from the lemon peel stimulates circulation, conditions the surface of the hair and adds a refreshing scent.
For fine hair
4 tbsp. wheat-germ oil
2 tbsp. grape-seed oil
2tbsp. cocoa butter
1 tbsp. dried chamomile flowers
1 tbsp. dried rosemary leaves
1 tbsp. raw apple-cider vinegar
1 egg yolk (at room temperature)
5 drops rosemary essential oil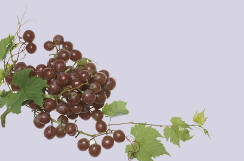 Delicately scented chamomile flowers can condition and add shine to hair, as well as relieve any minor scalp irritation. Adding rosemary leaves and oil helps stimulate scalp circulation and hair growth.
Heat the vegetable oils and the cocoa butter in a pot over low heat until the butter melts completely.
Stir in the dried herbs and heat (do not boil) over flame for 30 min. Gently squeeze the mixture through a piece of clean cloth to strain out the herbs.
In a separate bowl, mix the vinegar and the egg yolk. Slowly add the herb-oil blend and beat it with a whisk until it is smooth and creamy.
Stir in the essential oil and blend thoroughly. Then apply the hair treatment as described.
Treatments for oily hair
2 egg yolks
4 tsp. freshly squeezed lemon juice
4 tsp. grape-seed oil
5 drops cedarwood essential oil
5 drops cypress essential oil
5 drops peppermint essential oil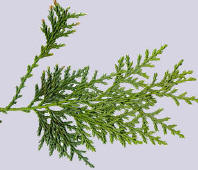 Let the yolks reach room temperature. and mix them with lemon juice.
Use a whisk to stir the grape-seed oil drop by drop into the yolk mixture until it has a creamy consistency.
Shortly before using, stir in the essential oils. Massage your scalp for 5 min. with the mixture, distributing it evenly, and leave on for 1 hr.
Shampoo out using cool water.
Treatments for dandruff
1 cup dried chamomile flowers
1 cup dried burdock root, chopped
1 cup dried rose petals
2 qt. raw apple-cider vinegar
Place the dried herbs in a tall, wide-mouthed 2-qt jar with a screw top, and cover them completely with vinegar. The dry herbs will swell and absorb the vinegar, so keep adding vinegar until the herbs are "swimming" in liquid.
Before closing the jar, lay a piece of plastic wrap over the mouth to prevent rust from forming. Secure the lid tightly, and allow the mixture to steep for 2-3 weeks in a sunny location.
After the mixture has steeped, pour the vinegar through a fine sieve, and wring the herbs out well. Filter the vinegar through a piece of gauze, and pour it into a bottle.
Massage 2-4 tbsp. of the vinegar, diluted with an equal amount of water, into the scalp, and cover the hair with a plastic cap for up to 30 min. Rinse thoroughly.
Caution: Do not use the treatment more than 3 times per week. More frequent use could make the hair dry on the ends.

Application:
Wash your hair and gently towel-dry until its damp, but not dripping. Use a small pastry brush or a a hair color applicator to apply the treatment, spreading it evenly throughout your hair. Place a plastic shower cap on, and then wrap a towel over it. Leave it in place for about an hour; then wash the treatment out with a mild shampoo. Gently comb your hair with a a wide-toothed comb and style it as usual. Repeat every two weeks for best results.
Ingredient Benefits:
Cocoa butter for volume: The butter from the beans found in cocoa pods helps protect hair from dryness and subsequent damage and can make it easier to style and shape.
Lecithin for nourishment: Egg yolks contain large amounts of lecithin and supply valuable conditioners that do not weigh down the hair. The scalp, too, can benefit from the lecithin, as it is very nourishing for the skin.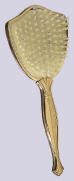 Apple-cider vinegar for silkiness: Adding a little bit of raw apple-cider vinegar to the deep-conditioning hair treatment provides an astringent effect; it works by tightening the cuticle, giving tresses shine and silkiness. In addition, it helps to ensure that the ingredients blend well. Raw apple-cider vinegar which has a cloudy appearance can be found in many grocery stores and is good for all hair types.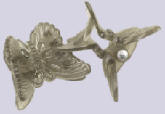 Vegetable Oils for intensive care: Vitamins and essential fatty acids are present in vegetable oils, which can strengthen the hair. Olive oil conditions and nourishes normal hair. Fine hair, however, benefits from grape-seed oil since it helps plump the hair shaft, making it much more resilient. Finally, wheat germ oil provides vitamin E, which adds a healthy and lustrous glow to both types of hair.
Grape-seed oil provides nutrients: The thin, pale yellow oil pressed from grape seeds provides the hair with trace minerals and other nutrients, and conditions the hair.
Cedarwood balances: Cedarwood essential oil balances the scalp's oil production by increasing blood circulation and cleaning out clogged follicles. Cedarwood oil specifically helps to heal dandruff and thinning hair. It has a refreshing, evergreen scent, lends body to your hair and adds a silky shine.
Peppermint essential oil stimulates the scalp: Peppermint oil is cooling and stimulating; its astringent properties help to treat oily scalp.
Burdock root soothes and adds shine: The tannic acid contained in burdock root is very soothing to oily, irritated skin. As a mild astringent, burdock root will help smooth the cuticle and remove oil from hair, adding shine.
Rose petals revitalize the scalp: The components in rose petals tone and tighten the scalp with their gentle astringent action.
Join Our Free Newsletter

and
Get This FREE
brand new E-Book

"A-Z Reference Guide"

which includes links to all the recipes on this site plus
Ingredients Benefits
and HOW TO TIPS.
We value your Privacy