Enjoy making your own homemade Soothing After-Sun Lotion and Soothing Spray for Sunburnt Skin
A lotion made from natural ingredients provides more skin nourishing components than commercial lotions.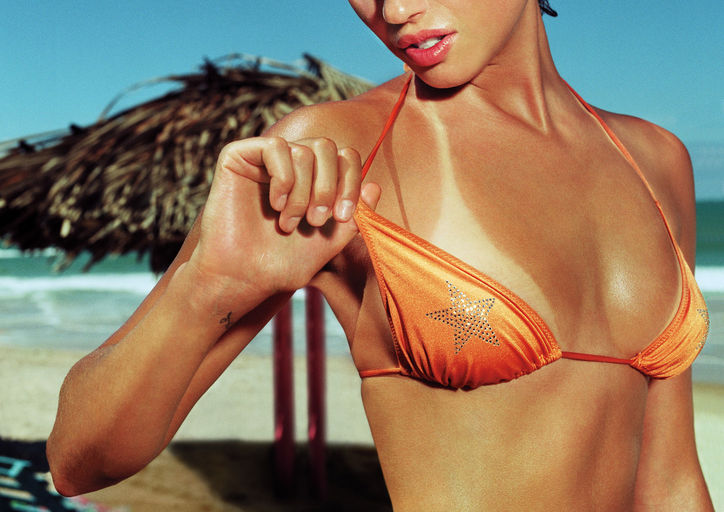 Summertime is eagerly anticipated by all that love to bask in the sun. Overexposure to the sun's burning rays however is an ever-present danger which can lead to dry, sensitive, sunburned skin. Also over time prolonged sun exposure can cause wrinkles, spots and skin cancer. Both the elastin and the collagen, which are the key components of the skin's supportive matrix, can be permanently damaged. Because the skin may start to sag, a beneficial skin-care regiment including both sunscreen and after-sun lotion should be implemented.

Tip: Natural After-Sun Lotion is chemical free and contains no chemical preservative. Shelf life is about 4 weeks. Store in refrigerator to extend life to about 3 months.
If you enjoy this site please share it with others.
After-Sun Lotion Recipe:
Comfrey-root extract
1 tbsp. dried or 2 tbsp. fresh comfrey root
1 cup distilled water
Lipid base
1 tbsp. unrefined beeswax
3/4 cup sweet-almond oil
2 tbsp. liquid lecithin
1 tbsp. cocoa butter
4 vitamin-E capsules
Lotion
2 tbsp. comfrey-root extract (above)
4 tbsp. aloe-vera gel
1 tsp. borax powder
Prepared lipid base (above)
15 drops lavender essential oil
Make the comfrey-root extract first. In a small pot, add the comfrey root to the distilled water. Bring to a boil. Cover and lower heat. Simmer for 30 min. Remove from heat and strain into a small bowl; set aside to cool.
Mix all the ingredients except the vitamin-E capsules for the lipid base in a double boiler and heat until the wax and cocoa butter have melted. Stir thoroughly and remove from heat.
Pierce the vitamin-E capsules with a sterilized needle and squeeze all the contents into the lipid mixture. Stir again and set aside to cool.
In another small saucepan, mix the comfrey-root extract and the aloe-vera gel for the lotion blend. Heat over a low flame. Add the borax and stir until it dissolves. Remove from heat.
Allow both mixtures to cool to room temperature, stirring occasionally.
Slowly pour the lipid-base mixture into the lotion mixture while stirring with a small whisk or spoon.
Add the lavender oil and mix well.
Store in a plastic or glass bottle and keep out of direct sunlight in a cool, dry location, or in a refrigerator. Apply as needed, using gentle motions.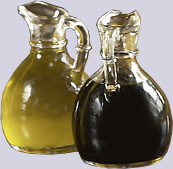 Our summer here in the Pacific Northwest is turning out to be an early scorcher. With outdoor parties, festivals, and camping trips on the calendar, and temperatures already nearing 100 degrees, now is a good time to take extra precautions for your skin. Drinking lots of water and mucilaginous teas like this Hibiscus Berry Chia Tea to stay hydrated, slathering on some homemade sunscreen, and using a restorative skin serum to moisturize will help you keep a healthy glow. Of course, hats are helpful too! However, when the power of the sun stings your skin, you'll want to reach for cooling astringents first. The herbs in this recipe are great at drawing out the heat before using an oil or cream. Since oil acts as a protective barrier on the surface of your skin, it can actually hold in the heat that you want to cool. This is why using tannic astringents is an important first step! This recipe is really simple to make and can be used as a spray or compress. You can even keep it refrigerated for an extra refreshing sensation.
Soothing After Sun Spray Recipe
Ingredients
organic witch hazel extract
organic green tea leaves
organic calendula flowers
and/or organic lavender flowers
organic cleavers
organic hydrosol of your choice
(try lavender, helichrysum, cucumber, rose, or peppermint)
organic aloe vera gel
Directions
Fill a mason jar 1/2 full with a mixture of equal parts green tea leaves and calendula flowers, lavender, and cleavers. Pour witch hazel extract over the herbs and fill to the top of the jar. Cap, shake well, and allow to infuse for 2-4 weeks before straining. Bottle and label.
When needed, mix 4oz of the herbal infused witch hazel extract with 2oz of hydrosol and 1oz of aloe vera gel in a spray bottle. Shake well and spray generously on over-sunned skin several times a day until the heat subsides. Keep refrigerated if possible.
NOTE: Need it now? You can also make a tea with the herbs, cool it down, and then mix it with witch hazel extract, hydrosol, and aloe. Use as a spray or compress. While this won't keep very long, it is perfect in a pinch!

Application:
Thoroughly rinse your skin and use a soft, clean towel to blot excess water until the skin is slightly damp. Apply the after-sun lotion, using gentle strokes to spread it evenly. If you are sunburned, pat - don't rub - lotion onto your skin.
Ingredient Benefits:
Liquid lecithin to soften the skin: Made from pure soybean oil, this emulsifier is high in the B vitamins choline and inositol, which are vital for healthy skin. Lecithin also helps to soften and condition the skin.
Comfrey root for emollient benefits: Comfrey-root extract contains essential nutrients, such as allantoin, emollients and mucopolysaccharides. It also helps to minimize inflammation and counteract cellular aging.
Vitamin E to preserve lotions: Vitamin E, a powerful antioxidant, can help to heal damaged skin. In addition, it is a natural preservative, protecting after-sun lotions from fungal and bacterial growth.
Unrefined beeswax for nourishing and soothing the skin: Skin-nourishing propolis, a natural antibiotic, and trace amounts of vitamins and minerals are found in unrefined beeswax. Beeswax gives after-sun lotions a thick, creamy consistency. In addition, the beeswax prevents the loss of moisture from dehydrated skin.
Aloe-vera gel for healing: Aloe-vera gel is recognized as an effective aid in healing almost any type of burn or wound. It can help replenish the skin with moisture and foster cell regeneration.
Join Our Free Newsletter

and
Get This FREE
brand new E-Book

"A-Z Reference Guide"

which includes links to all the recipes on this site plus
Ingredients Benefits
and HOW TO TIPS.
We value your Privacy